1. Cone crusher is suitable to crush various kinds of ores and rocks of medium or above medium hardness,such as concrete waste, gravel, granite,river stonebasalt, limestone, dolomite, quartz, iron ore, copper ore, gold ore,manganese ore,coal,etc.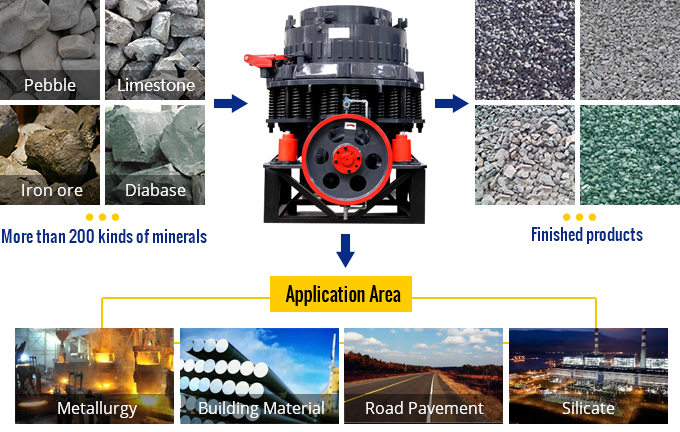 2. Cone crusher(usually preferred to spring cone crusher) has an overloading protection system that allows metal not to pass through the crushing chamber so as not to damage the cone crusher.
3. The type of crushing chamber depends upon the feeding size and fineness of crushed product. The standard type (PYB) is applied to medium crushing, the medium type (PYZ) is applied to medium or fine crushing and the short head type (PYD) is applied to fine crushing.