1. TK series centrifugal impact crusher is researched by our senior and German experts together by introducing advanced technology of similar products at home and abroad. It is a new generation of sand making machine with international advanced technology, energy saving and high efficiency. It plays an irreplaceable role in crushing a variety of ores.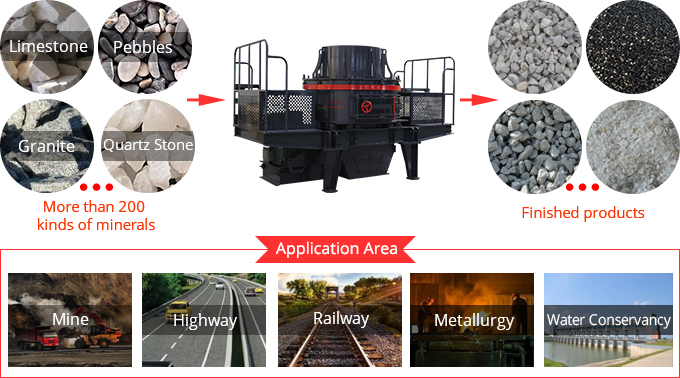 2. The device is widely used for the crushing and shaping of metal and non-metallic minerals, building materials, artificial sand and all kinds of metallurgical slag. It is suitable for brittle materials whose Mohs hardness is less than 9, and it does not apply to a viscous material and stones with more clay.
TK series centrifugal impact crusher adopts "stone hitting stone" principle to make the high –speed rotation materials hit against each other, which minimizes the demand for wear parts and reduces the maintenance costs.