How to Reduce the Replacement Cost of the Jaw Crusher's Jaw
Jul 31 2014
In the process of the jaw crusher working, when the tooth of the jaw plate is worn about 70%, its crushing effect is greatly reduced, so we need to replace the jaw plate. Statistics shows that, in the case of normal production, the replacement cycle of the jaw plate is 15-20 days. However, the weight of the jaw plate is about 300-400kg, so the replacement is very difficult, and generally lasts 5-6h. It not only affects the normal production but also increases the production cost. How to reduce the replacement cost of the jaw crusher's jaw? I will introduce you below.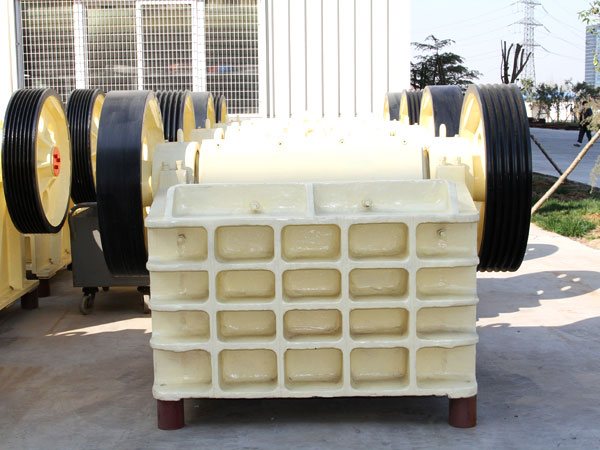 The improvement methods
The wear area of the jaw plate is uneven, so we can make a sun plate for the jaw plate. That is to say that we can keep the shape and size of the jaw still, cast a 220,840 trough in the wear region, and cost two holes for fixing the sun plate. When the son plate is installed in the mother plate, you should especially pay attention that its size must be precise, and the mosaic must be high, or the dcrew of the sun plate is easy to break.
The improvement effect
After the mother plate is fixed well, make twoΦ40 holes to prepare to install the son plate. After installation, test the characteristics of the equipment. So you need not replace the whole jaw plate, if the jaw plate is worn. And you just need to replace the son plate. The weight of a piece of the son plate is only 70-80kg. And it takes about 2h to replace a son plate. It not only reduce the labor of the operator, but also reduce the replacement cost of the jaw.