A Comprehensive Elaboration of Coal Jaw Crusher Machine
Mar 19 2015
Recently, I learned from our customers that many of them still do not know coal jaw crusher machine comprehensively. So in order to let users more accurate application of coal jaw crusher machine, and bring the equipment's superiority into full play, this paper will readers a comprehensive elaboration of coal jaw crusher machine.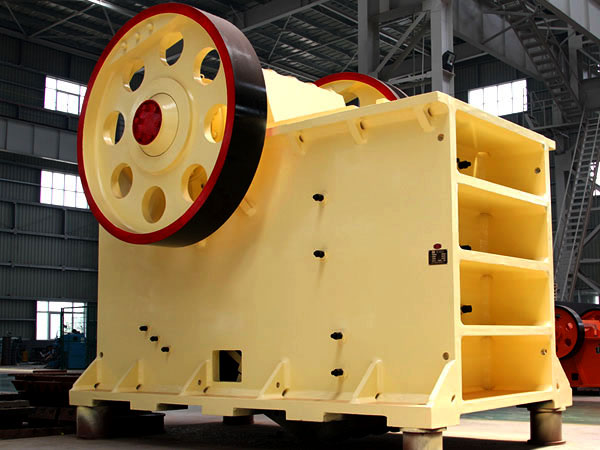 Working principle
Coal jaw crusher machine consists of two jaws. One is the fixed jaw, which is vertically fixed on the front wall of the body, and the other is the movable jaw, tilt. This two jaws form a crushing chamber with big head and small foot. The movable jaw makes a periodically reciprocating motion around the fixed jaw, sometimes separately, sometimes near. When they separate, raw materials enter the crushing chamber, while finished products are unloaded from the bottom. When they are near, raw materials in the crushing chamber are squeezed and crushed.
Application range
Coal jaw crusher machine has a wide application range. Except for rocks, coal jaw crusher machine can also be used in many industries, like metallurgy, mining, building material, highway, railway, water conservancy, chemical industry, cement, construction, fire-proof material, ceramics and other industries. The specific application materials are granite, diabase, basalt, shale, sand rock, iron ore, copper ore, River pebbles, weathered stone, bricks, slag.
Specification
The specification of coal jaw crusher machine is expressed by the length and width of the inlet, for example, PE1200x1500 means the width of the inlet is 1200mm, and length is 1500mm. Coal jaw crusher machines whose inlet width is wider than 600mm are large scale coal jaw crusher machines, whose inlet width is in 500-600mm are medium type coal jaw crusher machines, and whose inlet width is smaller than 500mm are small coal jaw crusher machines.
Characteristics
Coal jaw crusher machine mainly has the following several advantages: deep crushing cavity, high efficiency and energy saving, high crushing capacity, high stability, central lubrication system, easy maintenance, simple structure, convenient maintenance and so on, so it is liked by users.