Development Prospect of Jaw Crusher
Aug 11 2015
Jaw crusher has more than 100 years of development history, with the precipitation of time, it has more reasonable design, more and more advanced technology. It is widely used in mining metallurgy, building material, highway, railway, water conservancy and chemical industry in a variety of broken ore and bulk materials. Now, let's analyze the development prospects of jaw crusher.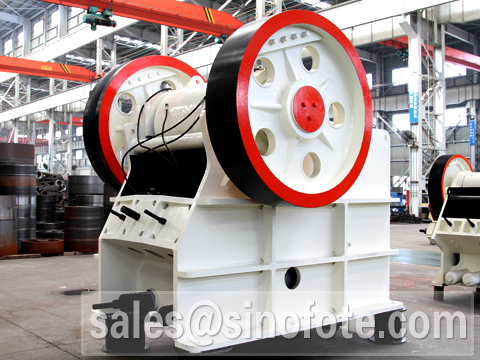 1.Combining foreign technology updates product
Although the current domestic jaw crusher technology has basically met the current status of production, but in order to enhance efficiency and create more economic benefits, we need constantly update the product to meet the needs of more customers. In addition, the jaw crusher has a certain service life, try to avoid the overage use of machine, the timely replacement of the new machine, in order to ensure safe and reliable operation.
2.Used in basic urban traffic construction
Firstly, the development of roads will lead to the development of the crushing industry, jaw crusher plays the important roles in it cause its features like big crushing ratio, uniform particle size, easy maintenance. Secondly, jaw crusher can provide raw materials for the high-speed rail construction. Thirdly, the construction of urban rail transportation- subway. In recent years, the subway construction developed rapidly, so the demand for crushed stone is large, effectively promote the development of crushing industry including jaw crusher. Therefore, jaw crusher will reach a new peak of development in the city basic transportation construction.
3. Used in Western Development
China, in recent years, has been vigorously promoting western development plan. Western of China is relatively backward , some basic buildings and facilities are required for the construction, which inevitably led to the development of jaw crusher. Because Jaw Crusher crushed materials can be used as the source of all raw materials, play an important role in infrastructure construction.