Working Principle of Ore Rotary Dryer
Aug 21 2015
Ore rotary dryer is an equipment used for drying the material. It has the advantages of reasonable design, stable performance, high yield, low energy consumption, small footprint, the degree of mechanization and so on. It has been widely used in drying ore and other materials. Today we give a brief introduction to how the ore rotary dryer works.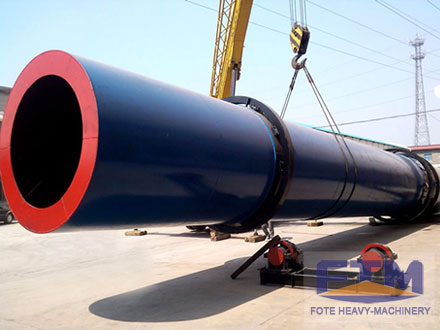 1. Feeding
Material from the bucket elevator or belt conveyor, is conveying to the ore rotary dryer inlet, the material into the drying cylinder from a higher inlet.
2. Drying
After materials entering the drying cylinder, the cylinder is rotated along with the material by gravity to run to the end. The hot air, on the bottom of the stove, is generated by the hot stove and does bottom to top movement. Wet material in the cylinder body go forward, move down movement to transfer heat to the material by heat conduction, convection, radiation and other means. So that the material temperature rising, the water continues to evaporate and eventually drying the materials.
3. Discharging material
Materials in line with the requirements of the final material moisture outlet from the lower discharge port, with water vapor gas is withdrawn from the chimney fan. Output materials may directly loading by belt to use.