Brief Introduction to Ball mill Liner
Aug 22 2015
Ball mill is the key equipment for further smashing the crushed materials. Ball mill for grinding various ores and other materials, is widely used in mineral processing, building materials and chemical industries. Liner inside the ball mill is the main components, it plays an important role in crushing mill processing production. Below we will give a briefly introduction to ball mill liner.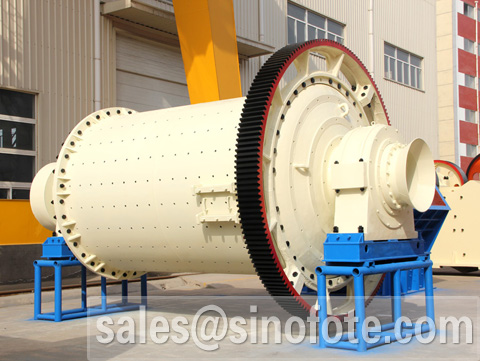 1. The role of liner
Liner is the protective device mounted inside the cylinder. Its role is to protect the cylinder avoiding a direct impact from the grinding media and material, as well as adjust the motion of grinding media. The cylinder is divided into several compartments, the different compartments lining play different roles. For example, a warehouse, the main role is to enhance the crushing grind liner strength; in grinding cavity, the grinding impact is strong and has a large crackdown on the liner, so the liner, mainly plays the role of impact and abrasion; in the fine grinding compartment, they are equipped with flat lining to enhance the material grinding effect to make more granular abrasive of materials. In short, the role of lining which varies with different compartments.
2. Type of liner
Liner has diverse designs. In accordance with its surface shape it can be divided into flat lining, layering liner, stepped liner, cap liner, grading cone liner, liner helix angle, the trench liner and the like. Different kind of liner will be installed in different compartments, playing different roles, thereby enhancing the overall effect of fine grinding mill.
3. Lining material
High manganese steel: it is widely used liner materials, it is of toughness, cold hardening occurs when its surface reflected by the impact, to make it more rugged wear. But in using, it is easy to premature reverse convex bending, pull off the mounting bolts, resulting liner off, so that the service life is reduced. High branding iron: it is a brittle material, good wear resistance, high hardness, and can be used as coarse grinding compartment liner. With the development of the industry, and there have been high branded steel materials in order to enhance its resilience. Currently resistant materials may also use low-branding iron, molybdenum 12 branded silico-manganese steel, low carbon silico-manganese steel, low alloy high strength steel and other wear-resistant materials. In short, with the continuous advances in technology, there will be more liner material and more designing appears, so the liner design will be more reasonable.