Daily Maintenance Note of Limestone Crushing Machine
Sep 07 2015
Limestone is our common ore material, which need to go through the process of using a variety of devices, and ultimately to achieve 2mm to 50mm limestone ranging from sand and gravel, in order for the use of the construction and building. So limestone crushing machine is one of the essential devices that is currently the most effective in terms of crushing, practical and reliable products. In order to ensure stable limestone crushing machine, efficient work in production, to remind many customers in the use of particular attention to routine maintenance issues, According years of experience, we summarize the maintenance of common sense mainly include the following: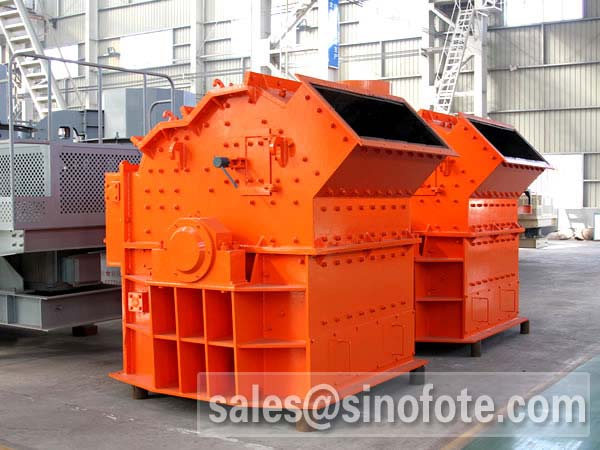 1.Regular internal check
Fote machinery company remind everyone should regularly observe the inside of wear, including the feeding tube, the impeller, the wear of the various components of the liner, guard, wearable pieces, etc., if found worn, it should be replaced or repaired, here to remind customers to replace multiple wearable pieces simultaneously, so you can ensure wearable pieces of the same weight.
2. Check lubrication
The condition machine's lubrication is directly related to the normal operation of the device, when we conduct routine maintenance, we need to choose a professional grease. We recommend customers use lubricants which is provided by manufacturers. Under normal circumstances, the device would work after a certain time replacement of oil, in order to ensure normal production of the equipment.
3. Focused on checking hammer
Hammerhead is an important component of limestone crushing machine, because the material is by hammering action hammer broken, so the hammer is one of the most easy to wear parts, therefore, we should focus on the routine maintenance checks, if we found something anomaly, please immediately repair or replace them.
4. Pay attention to the operator safety
In the above-mentioned equipment or maintenance process, we must pay attention to the operational safety of personnel, since the limestone crushing machine belonging to high-speed operation of the equipment, we should pay special attention to safety. Staff should stay away from the device during operation, if maintenance, it must power down before to operate.