Why is Jaw Crusher be Called "Broken King" ?
Sep 11 2015
Jaw crusher, also known as "broken jaw" is the equipment which concentrates many advantages in itself, with the features of big crushing ratio, high production efficiency, flexibility and other performance advantages of the fuselage, so it was called "breaking of the King" by the users, is the best choice for users. The following is the reason why jaw crusher becoming the king of broken.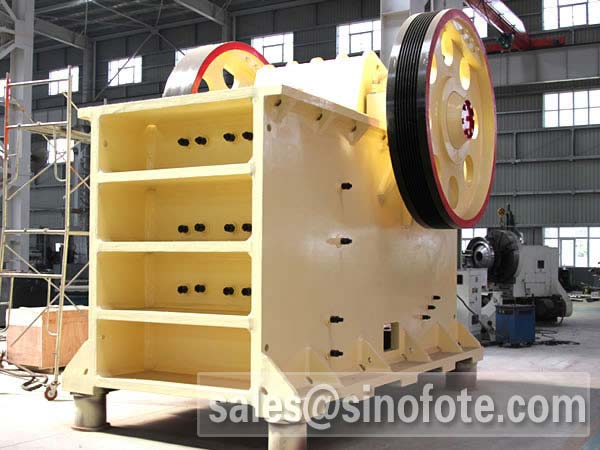 1. Slightly better technology
Jaw crusher using the latest security technology of hydraulic, automatic discharge iron during broken; increasing the intelligent control system, the unmanned control; overall use of the secondary vibration isolation technology, and there is no swing phenomenon during operation. And the use of finite element analysis technology, thus the broken jaw has a higher strength.
2. Reasonable compact structure
Jaw crusher has reasonable and compact structure. Such as internal, the jaw crusher cavity design to "V" shaped structure, to increase the chances of material crushing, to obtain higher crushing force; Externally, the fuselage broken jaw opened two doors for observation where can observe the internal functioning in detail and timely grip the latest developments.
3. The highly wear-resistant material
Broken jaw has sophisticated manufacturing, accessories are made of high wear-resistant material, so it is durable. Such as manganese steel lining all use excellent casting material, so it has s long time service life, good wear resistance; bearing with the overall cast bearings, which ensures fully cooperate with the jaw crusher frame, while enhancing the strength of the bearing seat. The proper selection materials of broken jaw may reduce equipment wear rate and the frequency of replacement parts.
4. Any adjustment of product size
The jaw crusher discharge port design is in high automation and easy to operate. It is the use of the gasket type spout adjustment device is simpler than the old transfer belt, it is more reliable and convenient. Quality adjustment range based on users needs, it is flexibility and can meet customers a variety of processing requirements.