The Notes of Hammer Crusher Rotor Spindle Repair
Sep 12 2015
With the wide application hammer crusher, people make more and more study on its composition. Hammer crusher's rotor department is formed by the spindle, disk, pin and hammer composition, rotor driven by the motor via a high-speed operation in the crushing cavity. However, in the actual production work, hammer crusher rotor shaft portion is easily damaged due to various factors, then the need for timely repair of its correction, when repairing please pay attention to the following note.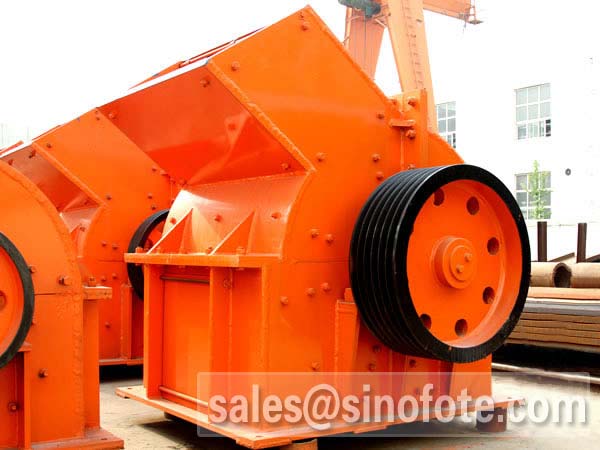 1. Corrective force and number
When the spindle is corrected, you should avoid to use the excessive force, not too much is corrected to prevent the occurrence of the spindle at the crack hidden crack phenomenon. When bending force is larger, the correction should be pay several times.
2. The correction values
When make correction of the main spindle, its correct value should exceed the appropriate value axis bending to better eliminate deformation of straightening force is removed after the rebound shaft, or fail correct.
3. The correction time
When corrected to add the correct force to stay for some time, this time also with small plumb in the surface of the shaft were gently tap along the axial plane, the better to eliminate internal stress to prevent deformation again after correction.
4. The measure of the bending value
Bending value after correction to meet the standards, in the process of carrying out the correction, making a continuous measurements of the blending value until it research the standard.