Price& Configuration of PE400*600 Jaw Crusher
Nov 26 2016
The production capacity and price of Jaw Crusher differs due to different models and configurations. Therefore, users have to take all the configuration of various models into consideration to do effective choice. The following is the introduction of configuration and price of popular small models : PE 400*600 Jaw Crusher.
Configuration of PE400*600 Jaw Crusher:
1. PE400*600 Jaw Crusher is our bestsellers in small-middled-sizes crushers among all of our crusher machines. The model represents the feeding inlet size of this machine. The dimension is 1700*1742*1530, which allows feeding size of 340mm at largest. The Speed of eccentric shaft reaches up to 275 r/min, equips with a electric motor powering at 30 Kw. The adjusted range of discharge port is 40-100mm, which produces 16-60t/h.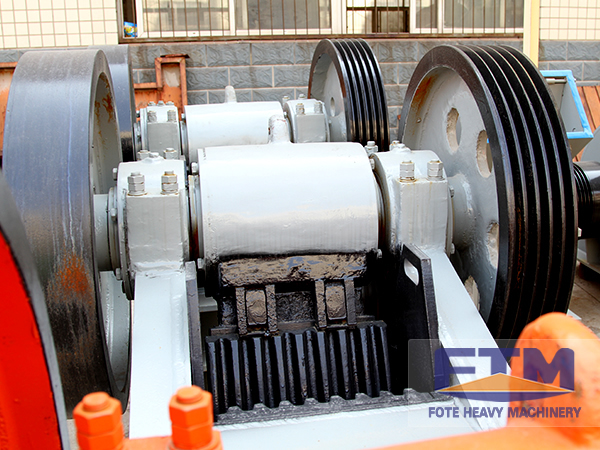 2.Not only the technical indicators of this machine comply with a standard,but also it has a beautiful appearance. Besides, the assemly units of this machine are more advanced. Moving jaw assembly is durable. The bearing seat adopts the integral type cast steel structure,which effectively reduced the damage from dust during working process. Moreover , this structure can perfectly match the crusher frame to enhance the radial strength of the bearing seat to gain a higher carrying capacity. The tooth guard elongates the affective length of jaw plate. The machine body is integrated by welding.
Price of PE400*600 Jaw Crusher:
The price of Jaw Crusher is affected not only by models and market, it is also affected by manufacturers. The market price of Jaw Crusher is very different from factory price. Normally speaking, the market price is higher than factory price. So this price range is f or reference only : the factory price of PE400*600 Jaw Crusher is 50-100k RMB. Of course, if the market condition changes , the price of this model of jaw crusher as well as other models will go higher or lower concomitant condiction.